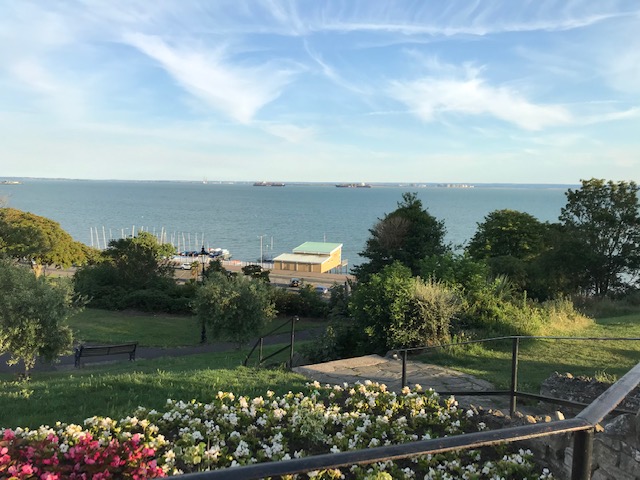 Autumn Equinox: three quarters of the way through the year and six months into "Lockdown". Time to take stock. So much has changed: my freedom to come and go as I please has been curtailed by concerns over catching corona. My Social Life has gone online, as it were. But I have my little garden and I have the support of my amazing neighbours-across-the-road and a friend from my WI Group – not to mention my Family on "WhatsApp" and "FaceTime". Their kindness has kept me going.
So: taking stock.
DRAWING I have always drawn – sketches to illustrate my notes and letters or just doodles. Then at our WI meeting online a couple of month's ago we had a still life drawing lesson.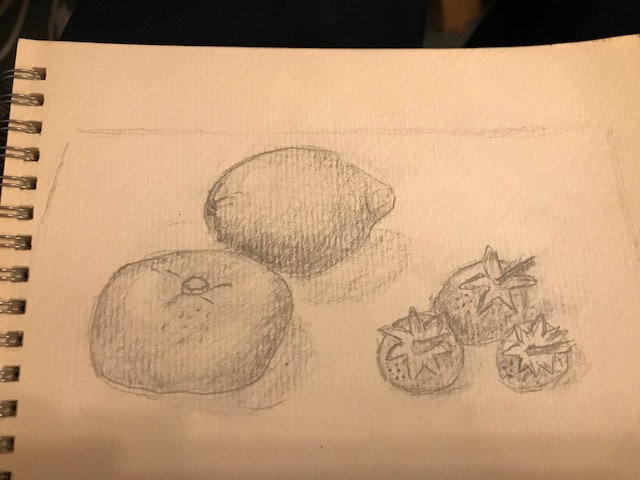 DOTTING At our most recent WI meeting we learnt how to do "mandalas" which comprise intricate patterns of dots. We dotted directly onto small stones, creating very effective paperweights.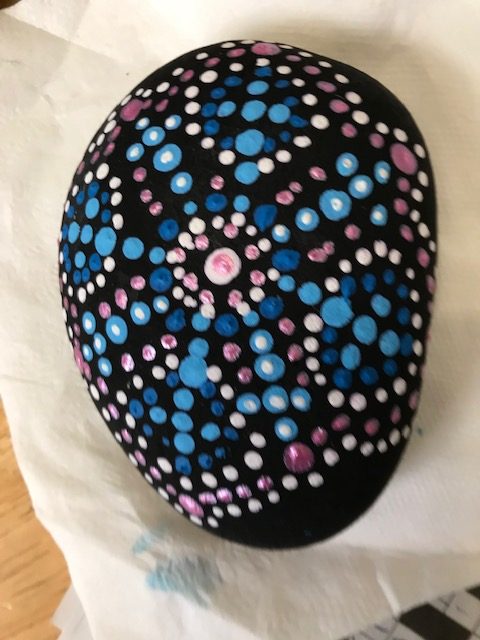 GROWING there is nothing quite so satisfying as watching vegetables growing in the garden then harvesting the results. I was devastated to lose my entire crop of red tomatoes to "blight" but my crop of small orange tomatoes was not affected. I have picked and eaten courgettes, lettuce, runner beans and orange tomatoes. The butternut squash are hardening off.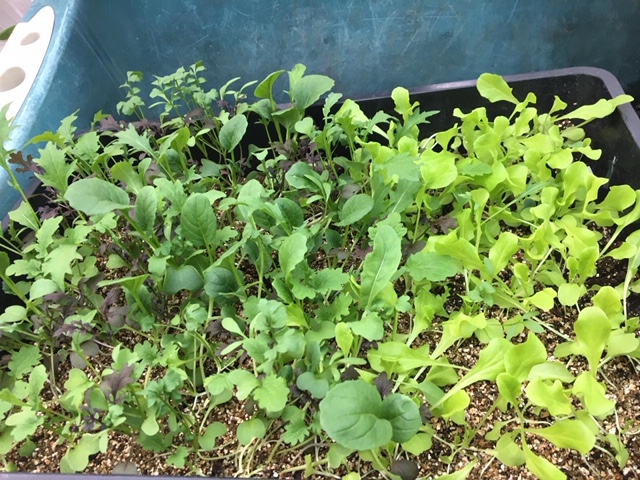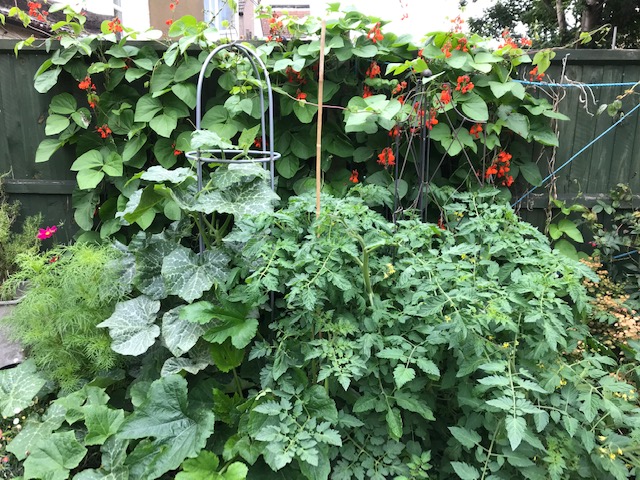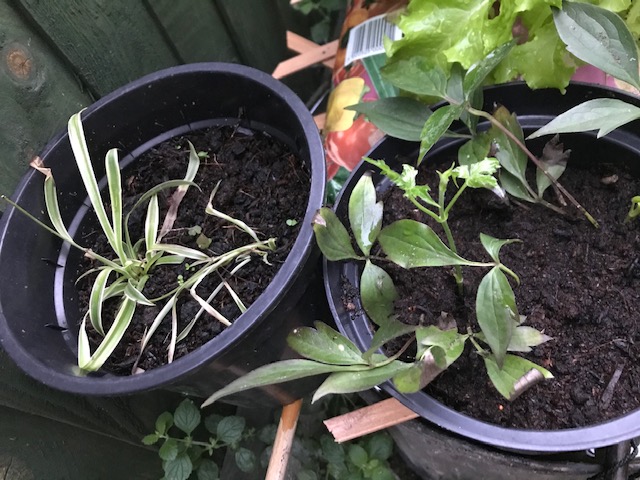 KNITTING Inspired by a photograph on a knitting blog I raided my yarn stash to knit this tiny jacket for the latest arrival in my extended family. I only just had enough of the light green.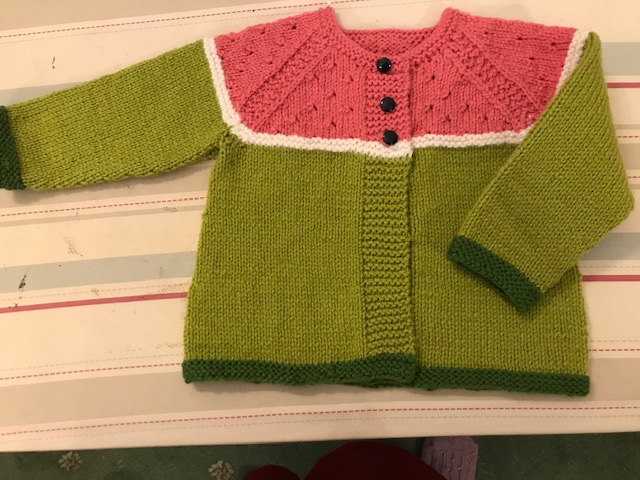 LEARNING Am learning Spanish with the assistance of "Duolingo" and my online ZOOM Tutor, Maria, (click here). I can read Spanish text now – with a bit of  help from Google – but spoken Spanish is the hurdle.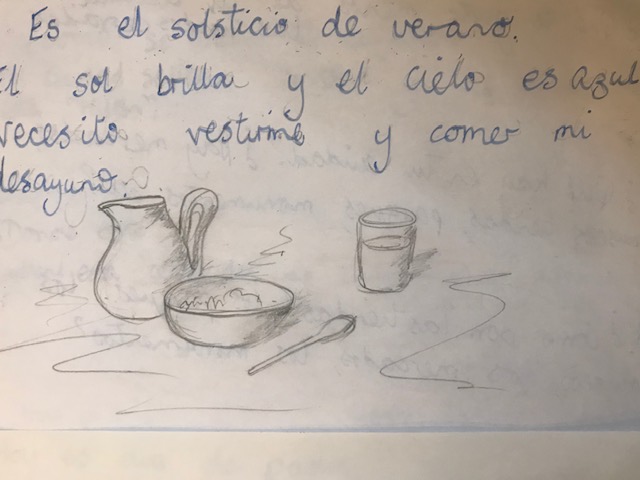 MAKING I had been writing in a notebook with a leather cover that I really liked, so I copied it in felt.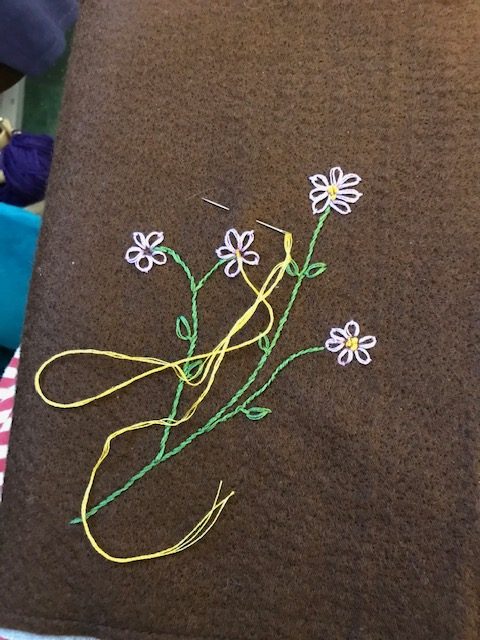 SEWING Yes! I finally finished the Victorian dolls that I began making back in the 1980's.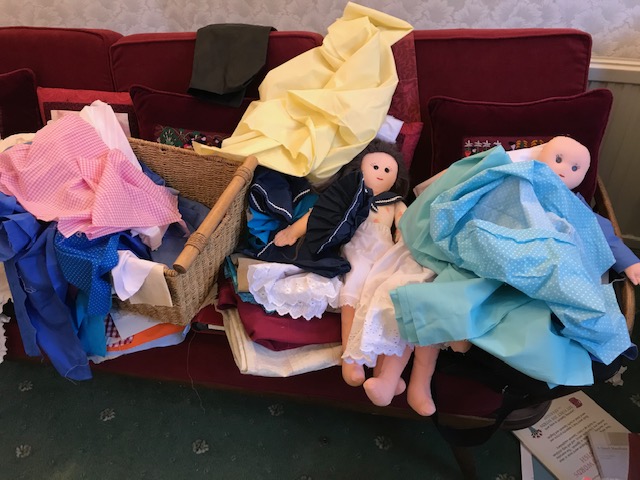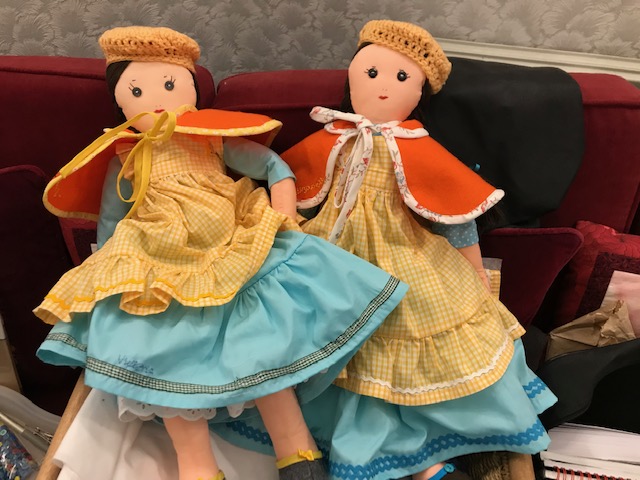 WALKING Blessed with the good fortune to live within fifteen minutes from the Sea Front I recharge my batteries daily by walking along the Cliff Top promenade.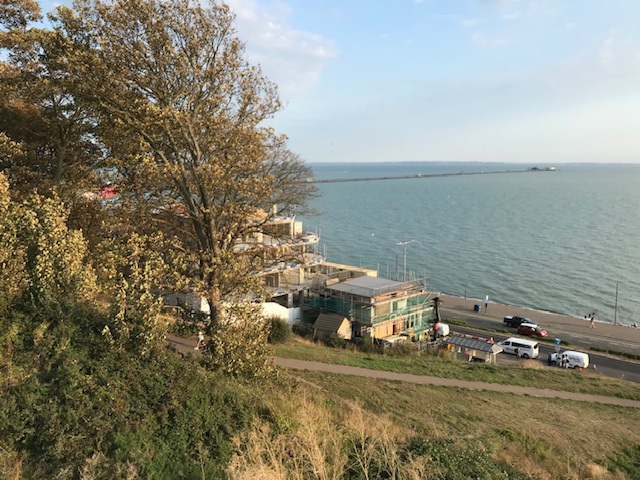 WRITING I am on Week 8 of The Artist's Way by Julia Cameron – so am writing my morning pages daily.
What will the next six months bring? Who knows! The virus continues to rampage its way through every country in the World BUT we are six months nearer to finding a solution. . .