"When did you last buy a new garment?" Mmmm! Does my tee shirt count? I did not actually  buy it myself – it was a gift at Christmas. "And how many of you buy new outfits  every season?" That was a loaded question! For the past couple of years COVID restrictions on work and social lives have completely skewed what clothes people have been wearing, but when a revamped Primark store opened recently there were long queues waiting to go in with satisfied customers leaving loaded with bags of new stuff.
On Saturday I attended a workshop on "Make Do and Mend", learning more about the environmental impacts of the clothes industry while the two presenters guided us on repairing and upcycling the projects we had brought with us. As a child of the forties  I grew up with "making do and mending" but it was heartening to see most participants were younger than me, keen to find out more.
When I was a child there simply was not the variety of off-the-peg, very affordable clothes to buy. My Gran and my Mum sewed and knitted everything that my sister and I wore. Every year my Mother sewed us two new summer dresses which we wore all summer along with two from the previous year. She sewed one of the dresses early on in the year so that we could wear it to parties. How I longed for a proper party frock, one with lots and lots of frills.  The year that I was a bridesmaid  my Mother bought extra fabric so that she could sew my sister a matching dress and after the wedding, she cut my long dress down.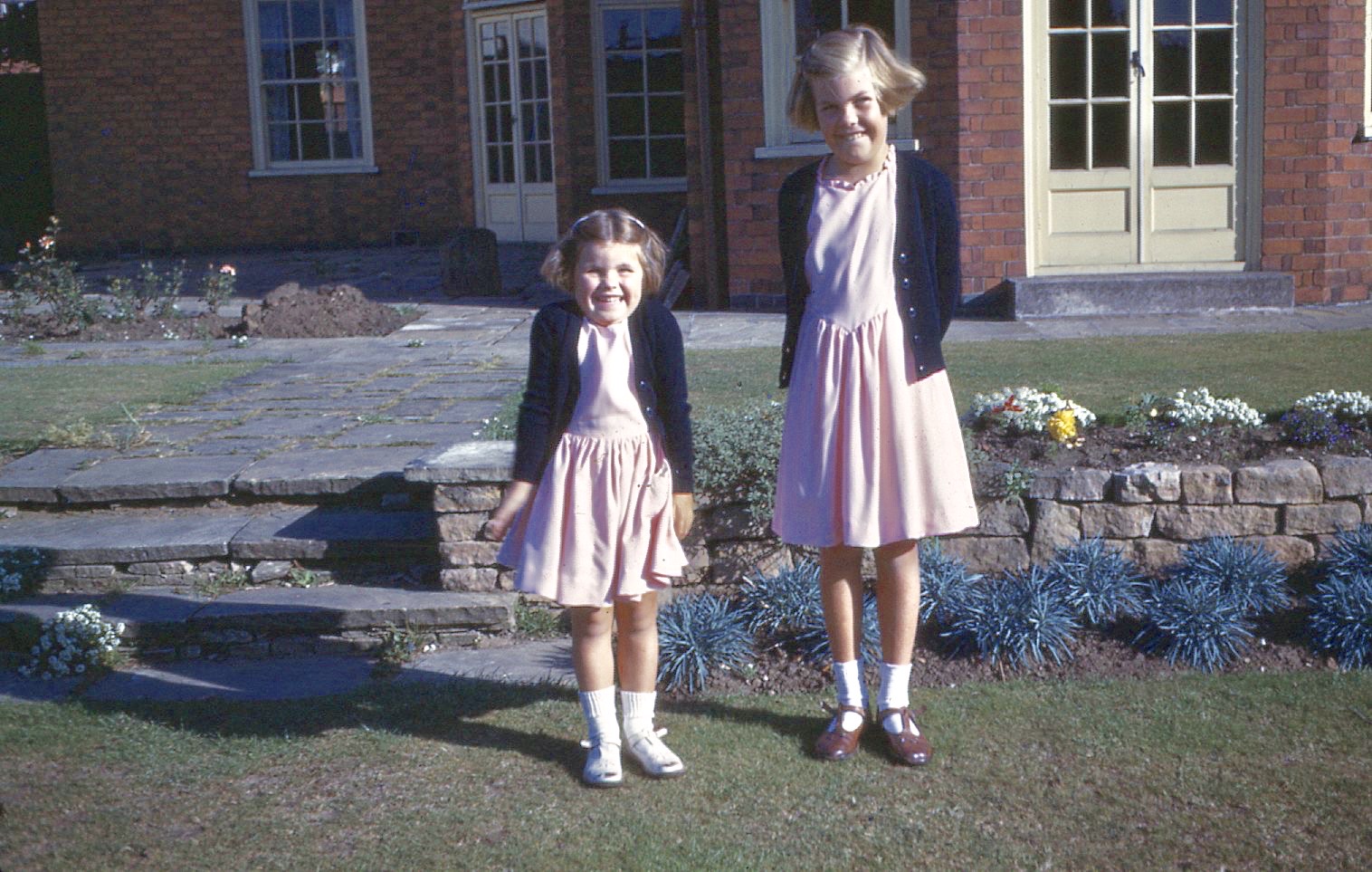 My family was not poor. My Father had a good job and I never had the impression that money was tight. Perhaps that was because my Mum was such a brilliant manager. As a teenager she would pass on her summer dresses to me to "upcycle". No! That word had not been invented then. I recall unpicking and removing the bodice off a couple of her cotton dresses in order to sew mysel "new" skirts. When I married, Mum gave me my Gran's electric sewing machine and that was invaluable to me when my own children came along. My young sons wore shorts stitched from their Dad's old trousers and lined with fabric from my old cotton skirts.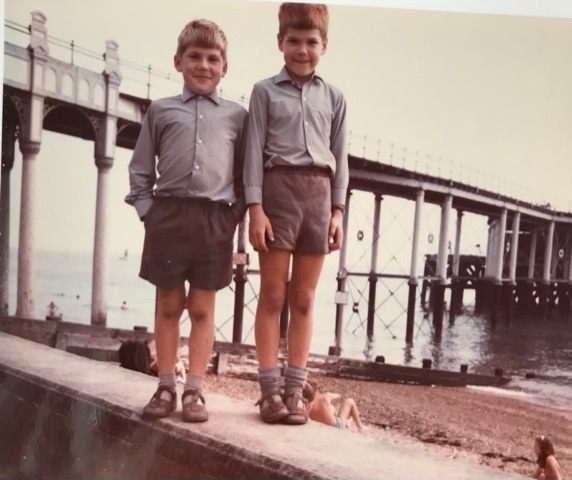 In the mid 1960's I made them a coat each from the Harris Tweed coats that I had been given to me by my Mum and by my Aunt. The unpicking took absolutely ages, then I made coats with fur fabric collars and zips up the front. When my children were small, money was tight and I was very grateful for garments passed on to me by my Mum and my sister. I was a size or two smaller than my Mum, so I used to have to unpick and re-sew the outfits to fit me.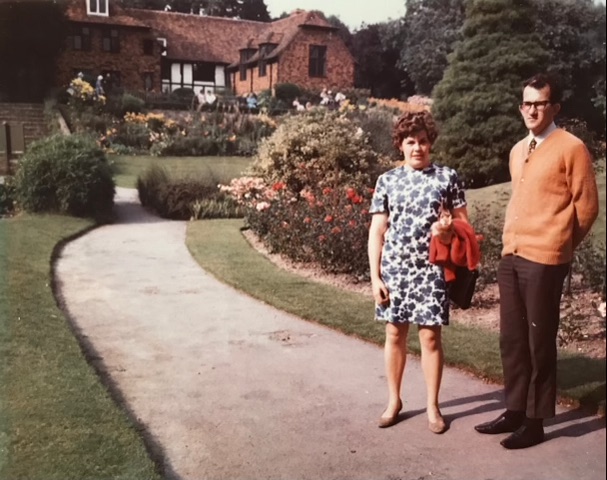 Why and when did I stop upcycling? Well, two reasons. I started a full -time job at the start of the seventies and shops began to stock affordable clothes made from 'modern' fabrics such as "crimplene", "nylon", "polyester".  I simply no longer had the time to upcycle, although i occasionally did buy new fabric to sew myself something. This century my interest in upcycling has been revived by my growing unease at the availability of really cheap garments in the stores. Ten years ago I bought a dressing gown for £10, a sum that would not even have bought me the fabric had I been making it myself. Bearing in mind that the Store had to make a profit besides the "middle-man", what pittance was being given to the seamstress?
Saturday's workshop was so interesting. There is something very convivial about sitting together chatting and stitching. Two years of enforced lockdowns have reminded us that the most vital human need is face-to-face contact in person. Social media on our phones can never replace the sheer joy and comfort of being with like -minded people.