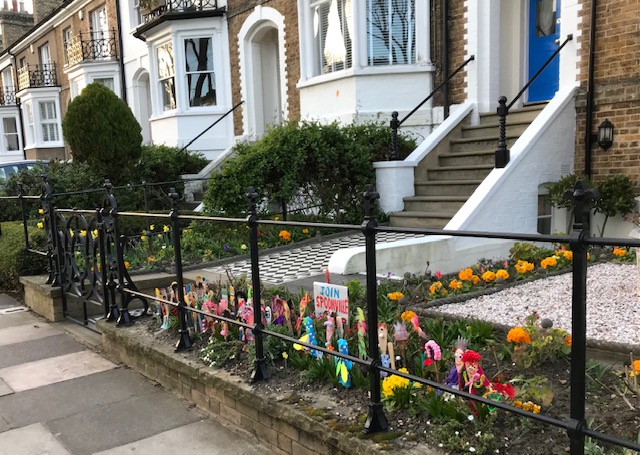 It is just so important to get out and about. I learnt this after the first few weeks of "lockdown" when I was staying inside, over-anxious about the Covid Pandemic. The joy of stepping out into the fresh air to walk with the sounds of birds twittering in the trees is such a feel-good factor. Yet, even knowing this I sometimes find it difficult to leave the comfortable warmth of my armchair. The other day it was past tea-time when I finally dragged on my coat and headed outside.  Ten minutes from my house I was laughing as I surveyed "Spoonville", a collection of decorated wooden spoons in a front garden. Will I donate a spoon? Definitely.
Maybe I will decorate my spoon with the blue and yelled colours of Ukraine. I walked past two Charity Shops in the High Street featuring tributes to the people of Ukraine. War is never an answer – it is so destructive and devastating. I had hoped that this 21st Century would see the end of conflicts between armies.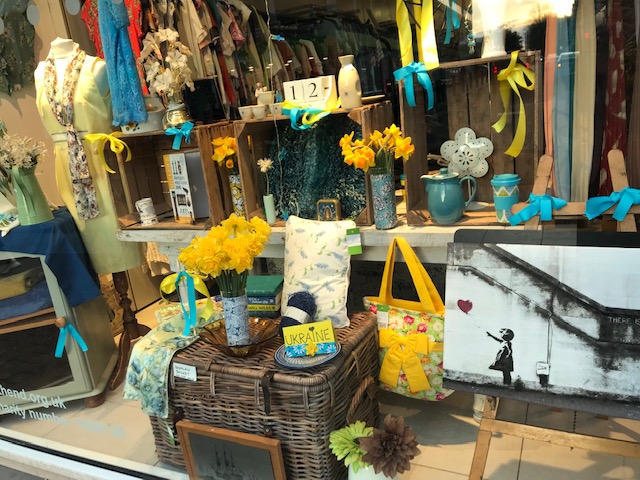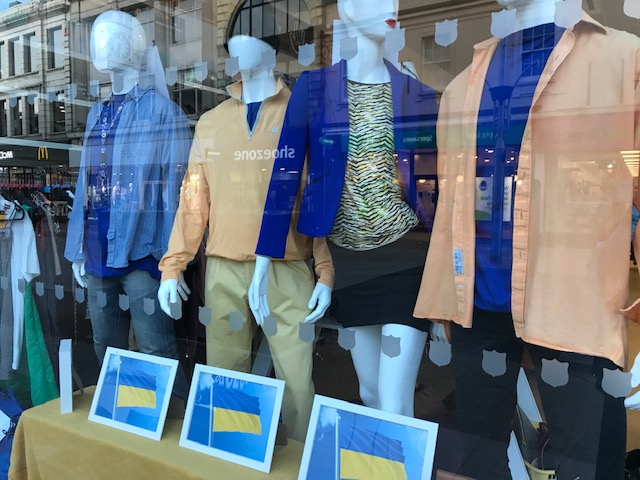 Continuing to walk up the High Street I had my photograph taken by a polite young photography student who just need to take one more picture for his assignment. I should've given him my email address then I could've had a copy of the picture! My goal was the Supermarket where I planned to treat myself to three bunches of daffodils. At £1 a bunch these flowers are such great value for money, lifting my spirits with their glorious yellowness every time I look at them. Sadly, I suspect that the "daffodil season" has ended – I bought the last two bunches.
Back home I counted my steps. mmm! Not quite five thousand. I could do better! But I did it! I went out, I walked and I felt so much happier for it