There is something very special about watching the sun rise and one of the best places to watch is across the Thames Estuary at Southend. I resolved to rise before dawn and go down to the Sea Front to greet 2016. There was not a soul in sight when I left the house at 7:25am. Streaks of red were already beginning to light up the western sky, backlighting the stark black branches of the trees and reflecting them in the still waters of the pond  of Prittelwell Square Gardens.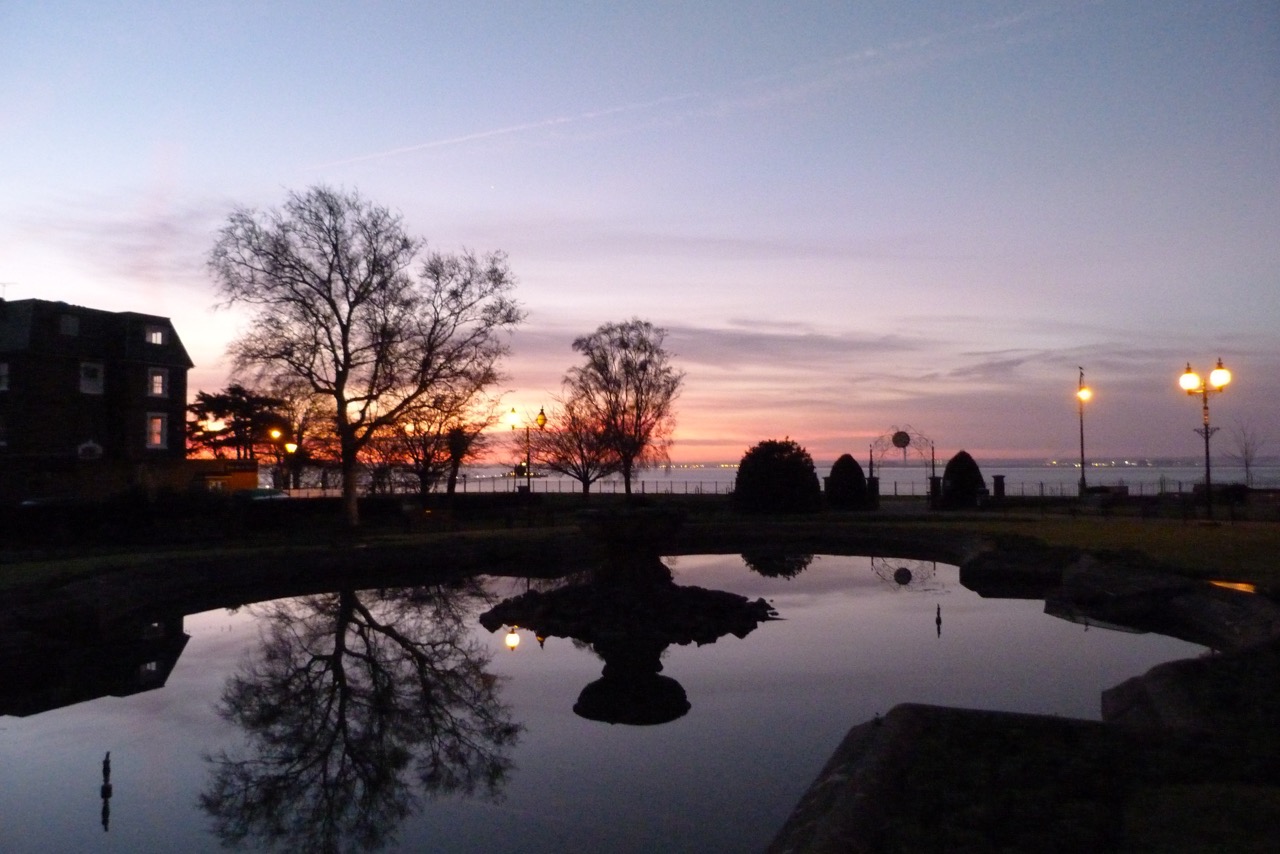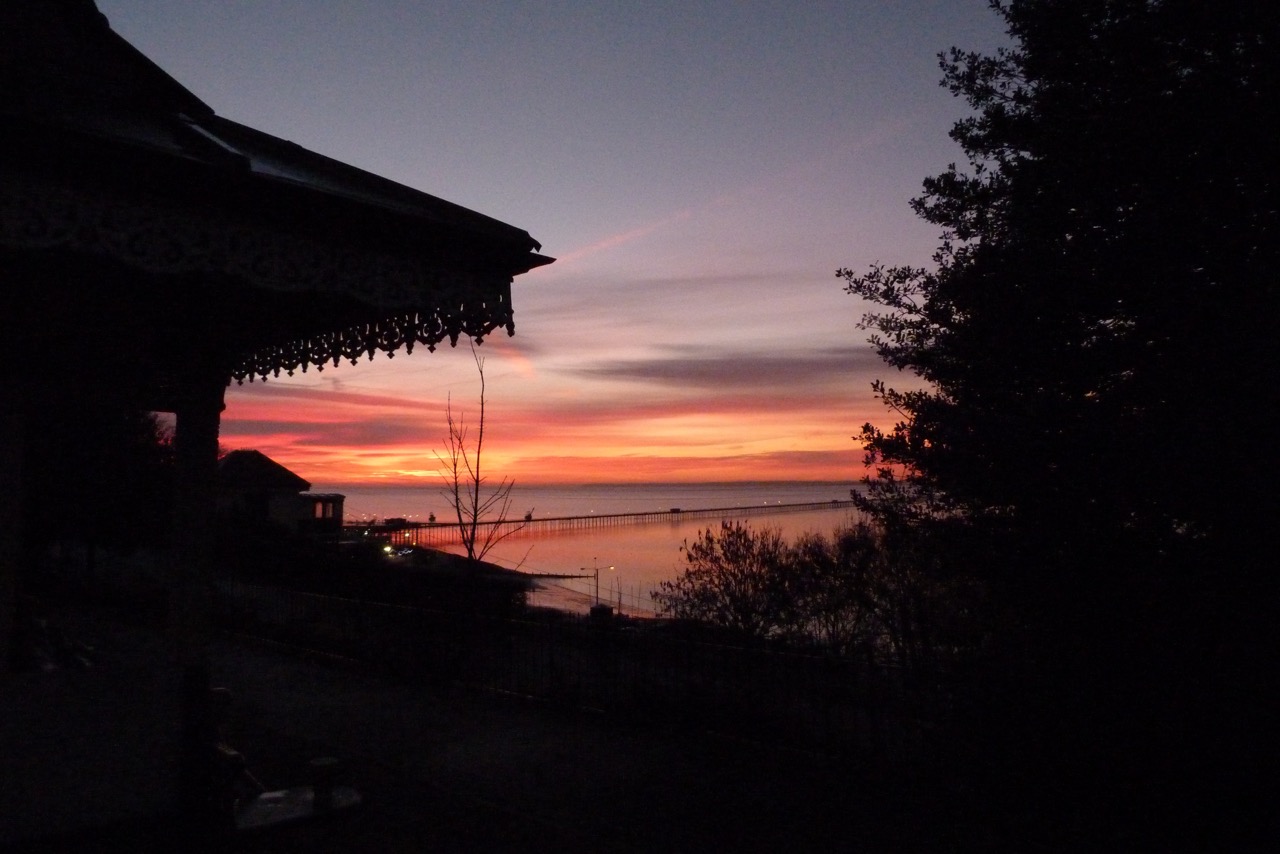 The sun's rays were reflected in the windowpanes of the Park Inn Palace Hotel. I heard a voice shout, "Good morning Southend!" and I looked up to spot a guest stretching on his balcony as he greeted the New Year. So I shouted back, "Happy New Year!" I wanted to walk out onto the viewing platform at the lift but the gates were locked. Pity. There were two ladies also thwarted by the closed gates – they had stopped to take photos en route for work.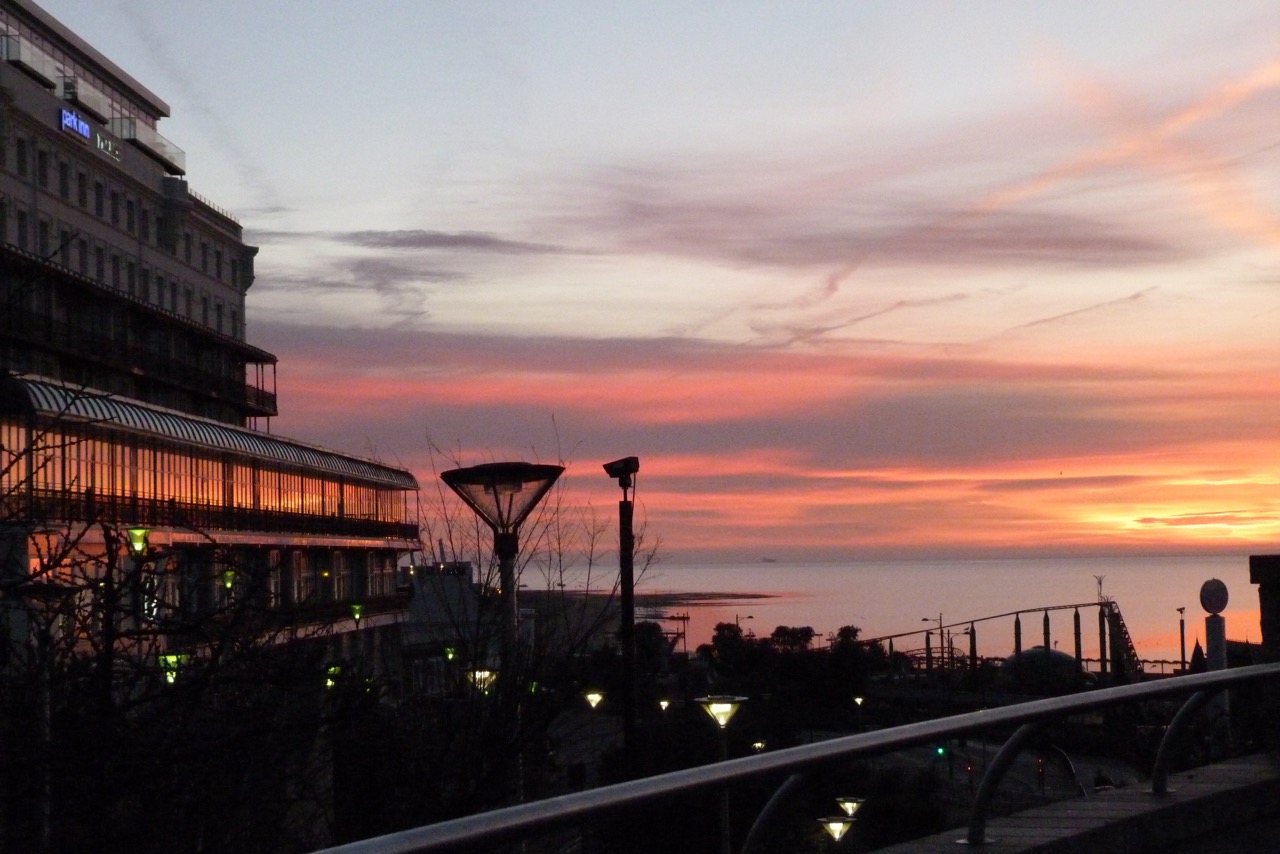 By now it was nearly eight o'clock and the sky was much lighter. Up on the cliff top I had heard blackbirds pinking and the coo-ing of doves but now all I could hear was sea-gulls. Other than the cries of the gulls it was very quiet and peaceful. Then the orb of the sun itself just tipped the horizon: 8:04 am precisely. Now I could no longer point the camera due west because of the glare. So I made my way slowly home . . .