It was the Spring Equinox this week: time for taking stock. I have adapted the list idea from two other bloggers. The "Little Room of Rachel" – click here. And Pip on "Meet me at Mike's" – click here.
Admiring the elephant decoupage on my newly-painted headboard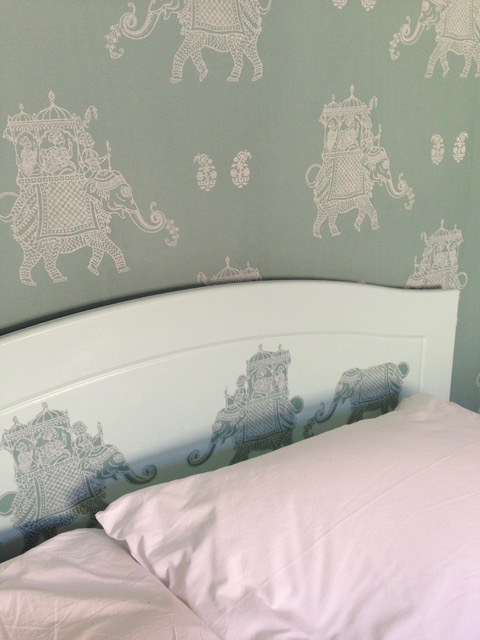 Balancing on an IKEA stool trying to tie my orchid planters to the curtain rail so that they hang in the window. Mmm! Are they level? No! More knotting and un knotting.
Cooking banana cake to use up overripe bananas and chocolate fairy cakes (I do NOT make cup cakes. Too big!)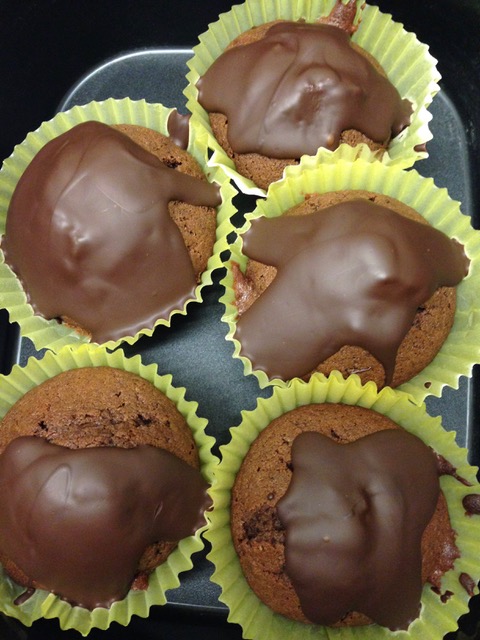 Deciding whether or not do some gardening. The snow has completely disappeared revealing much winter detritus that requires tidying up.
Editing my Facebook details, trying to ensure that the platform has as little information on me as I am able. No, I do not want to delete my account completely or even suspend it because I use FB to keep in touch with Family members and with Groups to which I belong.
Falling – or rather, crumpling, as in 'sitting down on a theatre seat that had flipped up and ending up on the floor'. So undignified!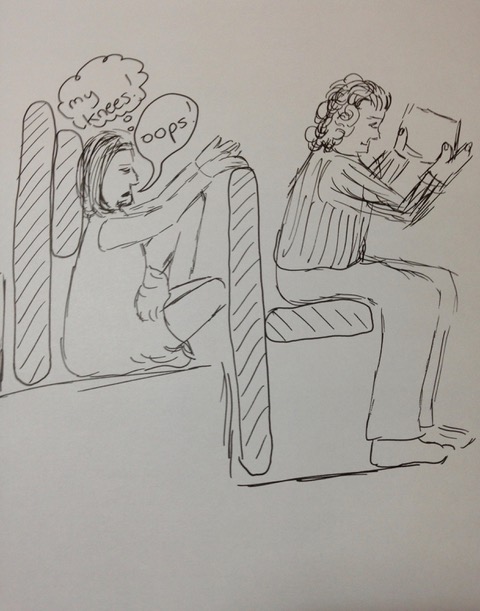 Griping! Trying not to, but the current state-of-the-world does tempt one to moan and groan.
Hearing a happy little Robin singing its heart out in my garden.
Investigating alternative ways to get from Fenchurch Street Station to the Museum of London and from there to Trafalgar Square on Sunday to avoid walking. Not that I mind walking BUT it is handy to have back-up plans . . .
Jotting down a 'to-do' list and regretting it. As I sit taking stock and the list of tasks grows, I become more and more despondent. There must be a better way. I know: I shall just write down five items for today:
A task that I really do not want to do
A task that is nearly finished
A task that has to be done today (e.g. putting out the rubbish)
A task that I shall enjoy
A relaxing craft task to finish the day with (or should that be, 'with which to finish the day'?!)
Knitting my waistcoat using the "modulo" knitting method of working with squares and triangles. Am struggling to get the armhole right. The garment stretches downwards a little when on so the armhole gapes. Think I need to knit another 3 squares.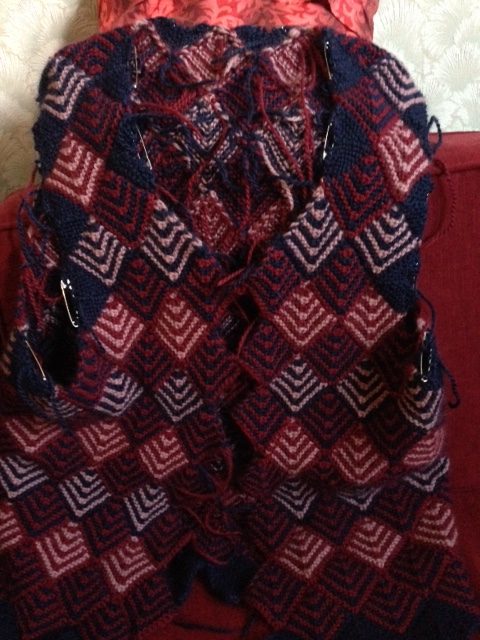 Listening to "The Hitchhiker's Guide to the Galaxy Hexagonal Phase" on the BBC Radio iPlayer. I was a great fan of the original story when it first came out and I am enjoying the latest crazy adventures of Arthur Dent et al.
Making an effort to do my standing meditation for Tai Chi, my "8 treasures" breathing exercises and my Pilates mat work BEFORE breakfast. Otherwise the day gallops by and I never find time.
Needing to use the first days of spring to start on my Craft Room and Spring-clean. Going in there to retrieve items is a trip hazard!
Observing the inability of local drivers to parallel park in my street. The best is when they make multiple futile attempts to reverse into a generous space then pull out and drive away exasperated.
Planning the visit of two friends next week. I only do housework when there is someone around to notice!
Questioning the planned budget cuts for the S.E.Essex NHS and noticing that none of the changes are being implemented on a medical-needs basis – only in a cost-cutting basis.
Reading "City of Friends" by Joanna Trollope. It is years since I have read any of her books and I am enjoying this story.
Smelling the heady fragrance of hyacinths. I just wish there was an easy way to prevent the blooms becoming top-heavy and keeling over.
Teaching my neighbour's two girls to knit. I was knitting cotton dishcloths at school at age five but I do not recall how I learnt.
Using today to administer tender loving care to my houseplants and select the surviving mothering Sunday flowers to place them in fresh water while placing the dead blooms in the compost bin.
Visiting another neighbour for "cuppa and catch-up" and so delighted to hear that she is officially in remission from cancer.
Wearing a top and skirt (that look like a dress) with tights. Am resolved to stop running around in trousers all the time. So un-feminine.
'Xercising Spent an hour working on both the mat and the reformer at my Pilates session. It always amazes me what my body can do because I was hopeless at gym when at school.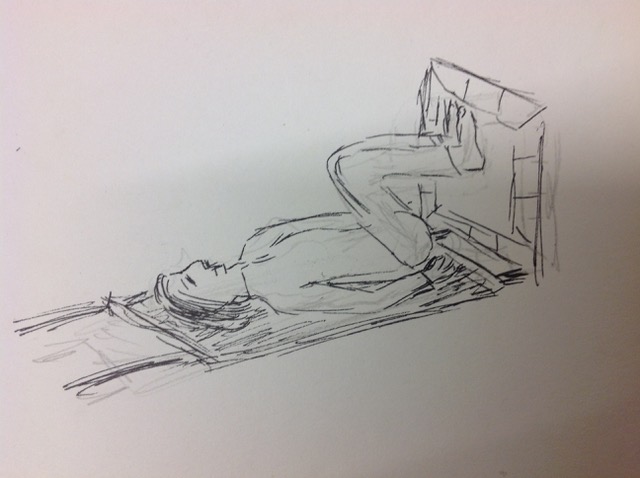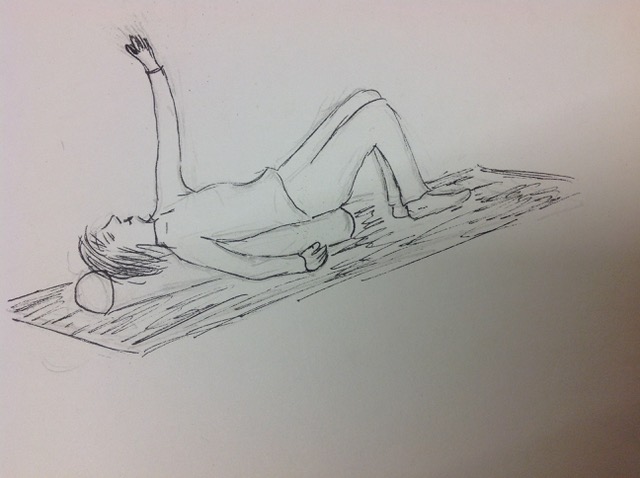 Yearning for the warmer weather and the long sunny days of summer.
Zapping spam emails. No! Apple is not going to close my account – and if it were the email would not address me as "Dear Customer. . . " And, no! I am not owed a tax refund from HRMC – and if I were, they would contact me by snail mail. I have never even given them my email address!