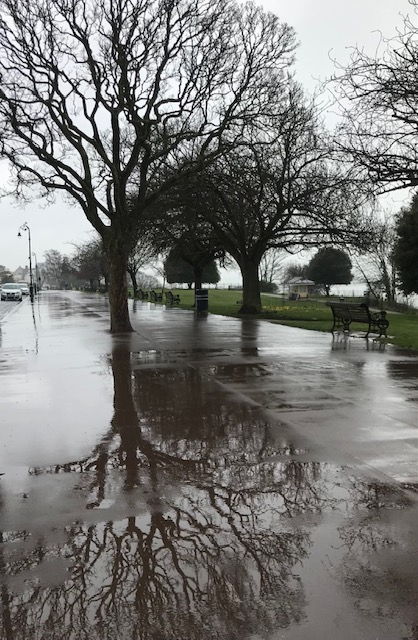 REFLECTING I have spent one quarter of my life growing up, one quarter married and raising children and the remaining two quarters or ONE HALF living on my own. So I should be able to cope with "lockdown" loneliness. I feel ashamed to admit it but I did not cope at all well. I thrive on social interaction, so it was good yesterday to sit in the sun with a friend outside Rossi's Ice Cream Parlour to enjoy my first cornet of the season. And it is my neighbours, family and friends who have kept me going.
LEARNING I am very good now at completing my Spanish Duolingo lessons online BUT I really need to work on my Spanish speaking and listening skills.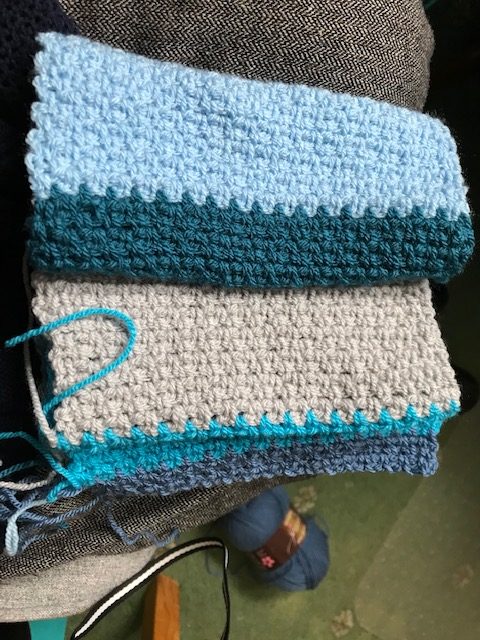 MAKING Inspired by "Little Room of Rachel's" post about crocheting strips in "moss stitch" I thought it would be a good way to use up my stash and to make a blanket. I have mastered "moss stitch" but not a way to keep the edges of my crochet strips a consistent width.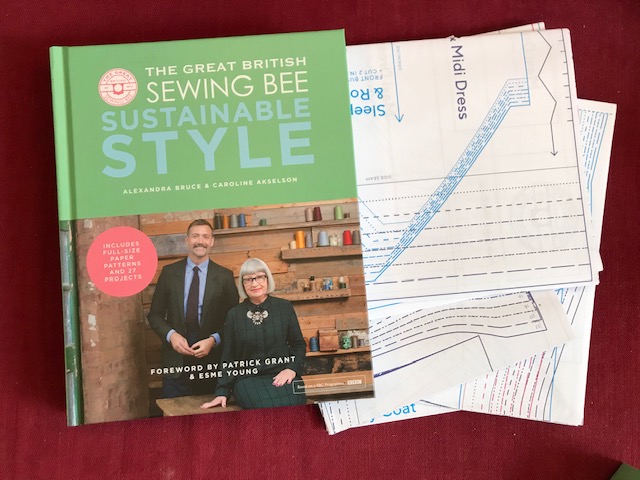 WATCHING The "Great British Sewing Bee" is back on air. While I deplore the need to force participants to sew to a deadline, I still enjoy a watching the programme. It is high time that I returned to my Sewing Machine and made myself a new outfit.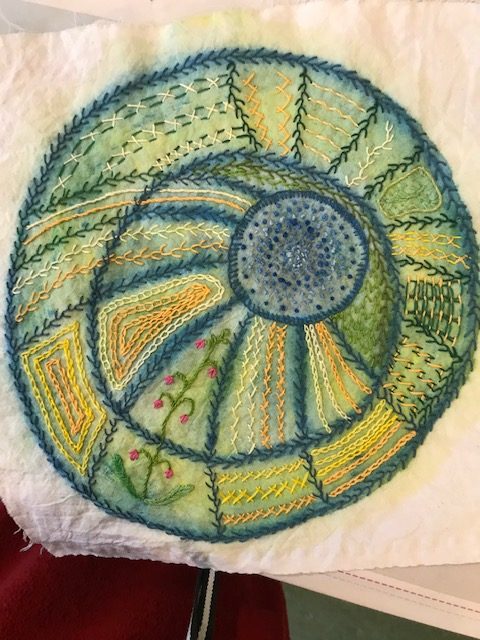 STITCHING I had such fun working random embroidery stitches over a circular pattern that I had drawn on a piece of calico while experimenting with some new pens. Now what am I going to do with the finished embroidery?
WRITING I usually manage to write my "Morning Pages" (as recommended by Julia Cameron in the "Artists Way") but sometimes I use the opportunity to write a long email to my sister instead. Can't always summon up enough creativity for both. Although, come to think of it, I think Morning Pages are meant to clear out random thoughts to make a space for creativity.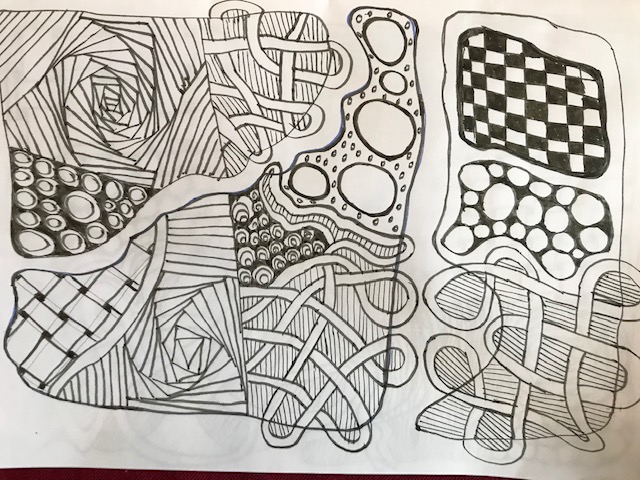 DRAWING Until I picked up my crochet hook again I was sitting doodling, filling pages with "zentangle" patterns. Very satisfying.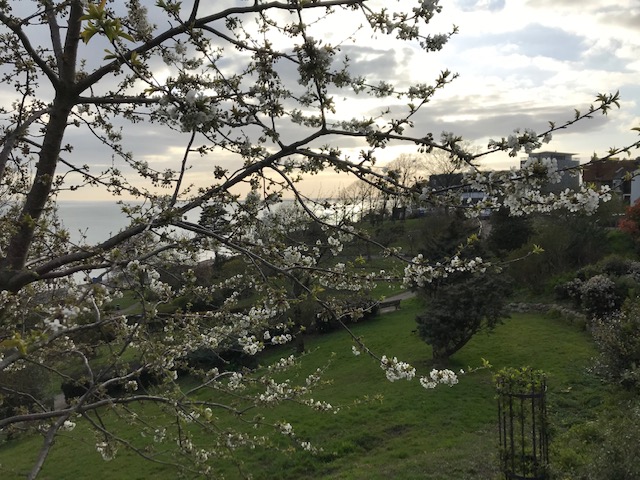 WALKING I seem to spend far too much time on my chair these days. Hopefully as the weather warms up my energy will return. And my daily walk always makes me feel better – sun or no sun. Listening to the birds and observing the arrival of the delicate pink cherry blossom lifts my spirits. And I always interact with one or two passersby' Sometimes a simple "thank you" a as they make an effort to pass 2 metres away. Sometimes a "Hi! How are you doing?" Sometimes just a smile. It is that Social Interaction that keeps us going.