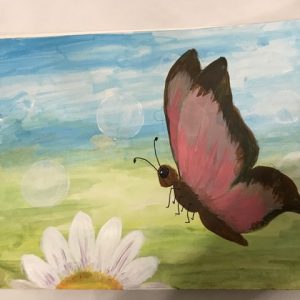 "You can please some of the people all of the time, you can please all of the people some of the time, but you can't please all of the people all of the time".(by John Lydgate)
Have you noticed how many people nowadays expect – no, demand – that their wishes and desires are met? They want the right to express their opinions and can get very angry if thwarted. They even demand the right NOT to listen to anything remotely controversial – booing or banning speakers. The worst demonstration of this is on social media, when complete strangers will post their knee-jerk responses without even properly reading the original post. So often I disagree which comments made on the television or in the Press BUT I respect their right to express their opinion.
However I digress. This post is about the recent meeting of my local WI. The Committee of hardworking volunteers manages to find time to meet and plan an annual timetable of interesting and stimulating monthly meetings. Clearly some meeting will be more interesting/ relevant to each member than others BUT you'd be amazed how many members fuss and complain when an evening is not to their taste.
Last WI meeting the timetable showed that we were to have an evening of "Pimms and Paint". So why did my neighbour make such a fuss about 'not being told' and 'wanting an apron to protect her clothes'? She could have done as I did – which was to wear an outfit which didn't matter getting splashed. The two ladies opposite me fussed and faffed. "I need time if I am going to paint a picture. . ." " I have enough art works hanging in my home, I don't need any more. . ." .
Mani teaching points:
How to use acrylic paint and mix colours
How to paint a background wash.
how to add white circles of light
How to paint the white flower petals.
How to add a stalk and blades of grass
How to paint butterflies
Our tutor, faced with the daunting task of teaching a roomful of ladies – many of whom had enjoyed a glass or two of Pimms – opted to demonstrate each stage and require us to follow step by step. No problem : I listened to her instructions then interpreted them my way. Most of my fellow members copied her exactly then complained about it afterwards. Yes, it would have been better if she had spent five minutes explaining then allowed us a free hand. But we are grown-ups. We do not need to follow blindly. And we are old enough to be able to listen to instructions then adapt them to suit our own creativity.
Oh well! We all like a good moan. . .