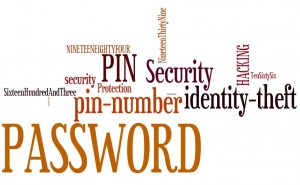 Don't you just love those websites that say, "Easy to use, just a couple of clicks of your mouse."? So far it has taken me a couple of hours of clicks by my mouse. All I want to do is to download a "2 for 1" Voucher to use at the British Museum today along with my rail ticket. Have I entered my details correctly? I hope so! I successfully negotiated the registration page and finished by entering my password twice as required. Then clicked on the voucher site. Blow me! I had to enter my email address and password again. Anyone would think that I was trying to break into a bank! And the site refused to recognise my password, even though I had been most careful to press the correct keys.
Perhaps I was using the wrong email address? So I tried my second address. No luck! Now the site instructed me to contact their "support". I don't want to! All I want is a "2 for 1" voucher! So I re- registered with my second email address and a new password. Same problem. Oh dear! I must be overtired and mis- keying. I'll try again in the morning.
Right! Have had a night's sleep. On to the "2 for 1" website using my iPad while I drink my morning cuppa. No luck: the 'server cannot find the site because of too many inputs' or something. I thought the website said it was a simple process?! Fortified by breakfast I had one more go at logging in. Bingo! No problem, as they say. And my museum vouchers are printed out.
Pin numbers and passwords dominate our lives today. I have at least a dozen online sites that require a password and I cannot even access those sites to get started until I have entered my PIN number onto my iPad. Following the advice of a newspaper columnist I no longer choose a random word for my password but use the initial letters of a memorable phrase. And, of course, I have not written it down. Nor do I use the option of storing all my passwords under one password. I am not confident how secure it would be. But what happens when I begin to get forgetful?
Do you have a foolproof, secure way of storing your passwords and pin numbers?