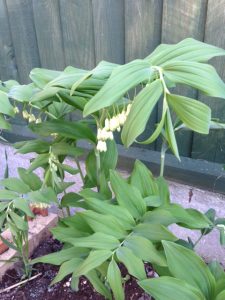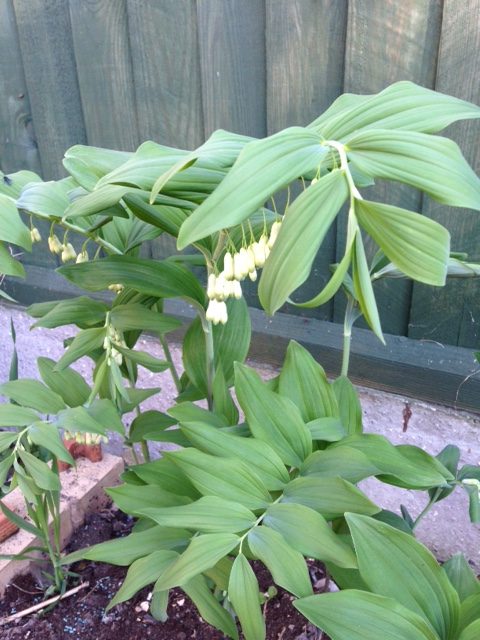 It is always exciting to open the door and go out
into the garden for the first time on any day.
– Marion Cran
The sun is shining and my spirits are lifted. My winter woollies are packed away and next time I change my sheets I shall replace my purple winter duvet cover with my white one. It is so exciting discover the plants emerging from their winter sleep. Not so exciting to observe the hordes of snails that successfully over wintered tucked into the nooks and crevices in my tiny garden. I can't just chuck them over my neighbour's fence (a) it is unethical (b) they have concrete gardens – no foliage and (c) I suspect that the snails will just crawl back. So I take them across the road to dump them on a patch of shrubbery. My garden is little more than a back yard, with a concreted area and two flower beds.
It was Mum who decided that my patch of miserable turf should be concreted over. "It saves you having to worry about cutting the grass, Janie," she explained. "And you won't get muddy feet when you hang the washing out." After a visit to Dad's cousin Eva up in Kirby Muxloe, Mum returned armed with plants from Eva's garden. Lilies of the Valley, Solomon Seal and  two pink Peonies – sadly the originals were destroyed when my neighbour erected a new fence so I bought replacements. That is the joy of gardening: sharing plants and seeds and growing something for nothing, as it were. For years my garden was not exactly low-maintenance but rather, low-maintained. Every year the plants popped back up in the spring and I did the minimum weeding/ trimming – and, of course, snail stomping.
Years ago I had planted a teeny ivy plant which grew and grew until eventually it covered the entire fence and started to attack the wall of the house. So, I hired a landscape gardener to remove every trace of ivy, build a new fence and enclose the flower beds with brick walls. The final touch was to place a bench in a sunny corner in memory of Mum. Before the scattering of my Parents' ashes I had carefully placed several scoopfuls in a plastic bag to bring back with me. I had always wanted to grow yellow roses alongside purple clematis, so now was my chance. I dug the holes and tipped the ashes in the bottom before planting one scented yellow rose plus one purple clematis. Today is "Mother's Day" in the USA, and, on cue, my first yellow rose buds are unfurling. An annual reminder of my strong, caring, capable and intelligent mother.