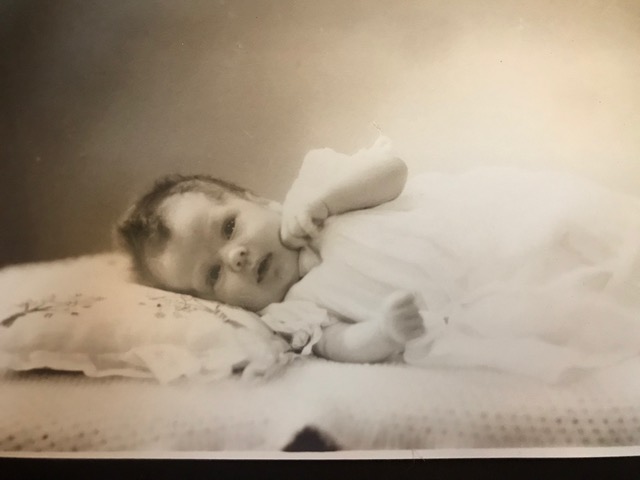 Last year's birthday was during the first lockdown, but a few of my friends knocked at my door then stood respectfully outside my gate as they offered birthday greetings and gifts. It was obvious that my plans for 'something special' to celebrate my Big Zero birthday this year would have to take into account Covid restrictions. I'm a grown up. Birthdays, like Christmas, are for children. No-o-o! Of course I still count my birthday cards . . . But I never anticipated the fantastic response shown by my Family and Friends this year. I have had an amazing week and I am still trying to get my feet back down on to the ground again.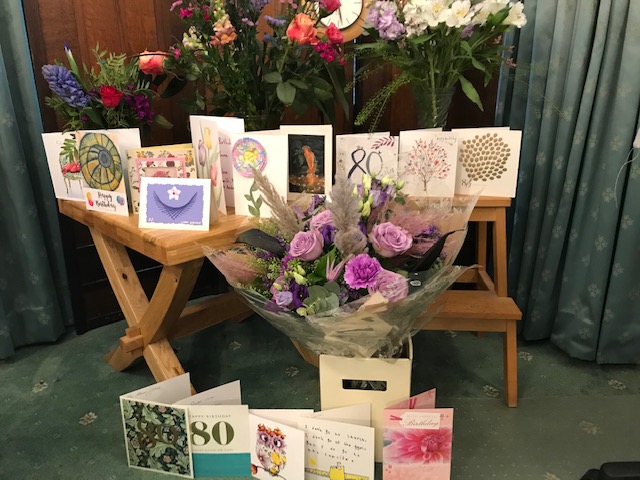 It started last Sunday, with a morning walk plus tea + cake with a young friend followed by an afternoon walk plus cuppa with a teacher friend. It was so nice to be able to sit at a cafe table – albeit outside. On Monday when I opened my front door to accept shopping from my friend I was surprised to find FOUR friends AND a cake socially distanced around the gate. After they sang "Happy Birthday!" I blew out the candle.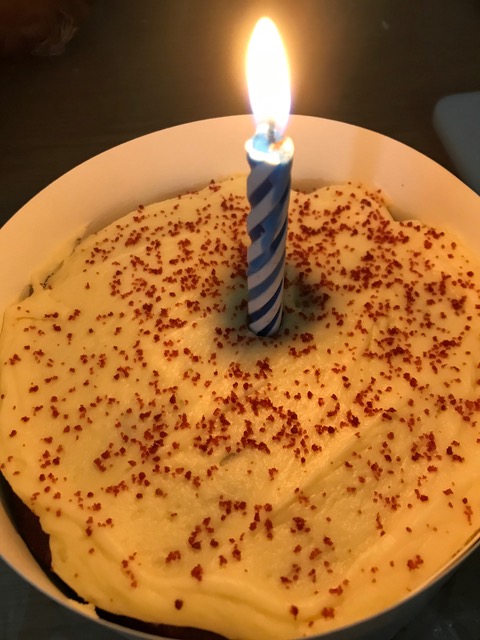 Later that day, my younger son and his wife drove down specially. We had not seen each other since autumn, 2020. Another walk, finishing up at "Billy One Hundreds" to sit at a table at this beach-side cafe listening to the lapping of the waves and enjoying tasty tapas dishes. Tuesday saw me sitting in the sunshine with five friends at Sara's Tea Garden. And one of them brought a beautifully decorated cake. The management kindly allowed us to cut it after we had eaten our ordered food.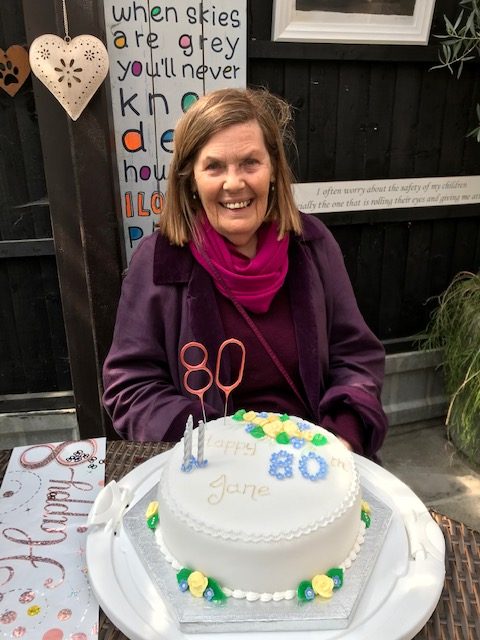 Wednesday, another walk with my neighbour-from-down-the-road and her two year old. Well, she ran to keep up with the toddler while I followed at my own pace. It was such fun seeing The World from the observant eyes of a two year old. "Look! There's a digger. Oh no! Here come an even bigger digger on a lorry!" What a marvellous way to take one's mind off the woes of the World. Friday, 'coffee, cake and catch-up" with an old friend – well she is not old! The friendship is old. Saturday, Westcliff Women's; Institute President hosted tea parties for five members at a time in her back garden. Another surprise: one Committee member had baked me a 'prune and date' rich fruitcake and a second Committee member had decorated it.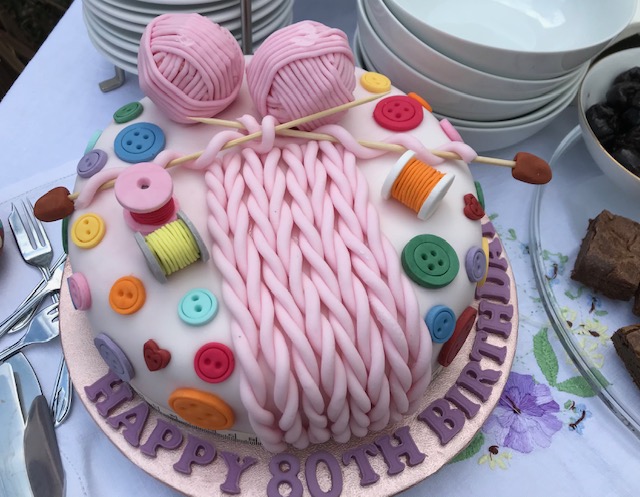 Then there were all the phone calls, messages, cards and flowers. I still can't quite believe what a wonderful week I have had and what fantastic Family and Friends who have made me feel so special.