Today is the first day of May – regarded by some as the start of summer, but no-one told the weather gods! Officially the May Bank Holliday is the first Monday after the 1st but this year it was moved to Friday 8th May to coincide with the 75th anniversary of VE Day but no-one seems   to have told the calendar publishers. Not sure how we are going to celebrate this year since we are still officially in "lockdown". I suppose I could tie a Union Jack flag to my front gate. Or perhaps draw a poster to display at in my window? I have a week to think about it . . . Meanwhile I reviewed maydays over the past five years to find out what I was doing then.
Last year I went out into my back garden to find my bench occupied by next-door's cat. He always makes a dash for it when I approach – although I have not done anything to actively encourage or discourage him. I just do not want him to use my flower beds as his personal latrine. Wishful thinking!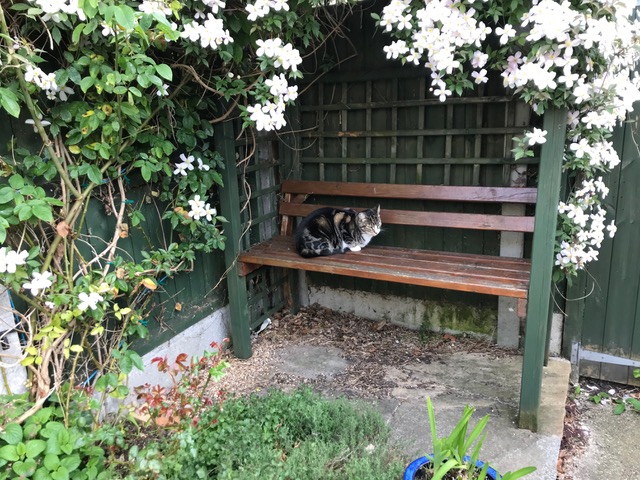 Two I years ago, on Mayday, I finished a knitting project of which I am immensely proud. I had used the "modulo knitting" technique to knit three inch squares together to make myself a waistcoat. Before I started knitting I worked out the design on paper and even then I did quite a bit of adjusting as the waistcoat took shape – knitting and unpicking.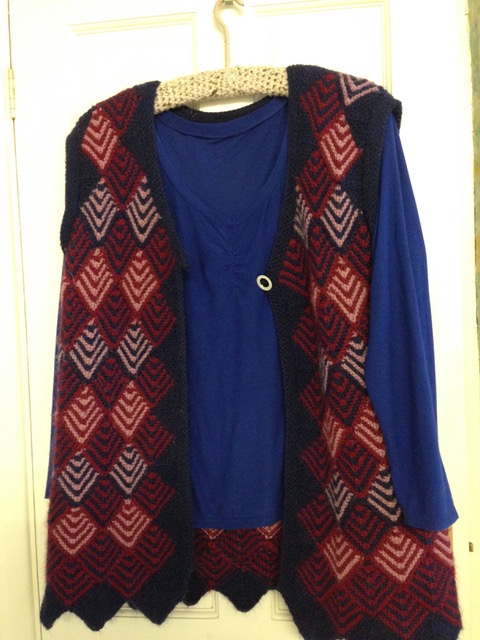 One of my regrets about lockdown is that I could not carry out my planned visit to bluebell woods. In 2017 I went with friends from Westcliff-on-Sea WI on an escorted walk with a Ranger around Belfair's Woods. He was so knowledgeable and interesting – he knew every plant and every bird.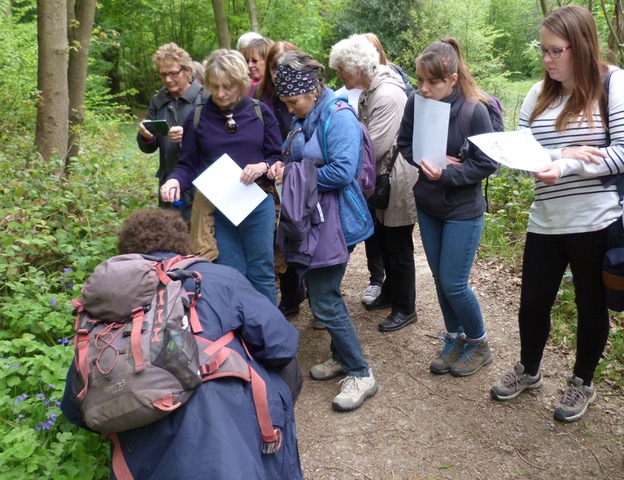 Christmas of 2015/2116 I had asked for a pack of yarns in the colours of the seashore to crochet a throw for my bed. I had spotted the pack on Deramores website and decided that the colours would look great I my bedroom. I think my decorator was a bit surprised when I produced a card with a sample of each colour attached and explained that the wallpaper and paint had to match!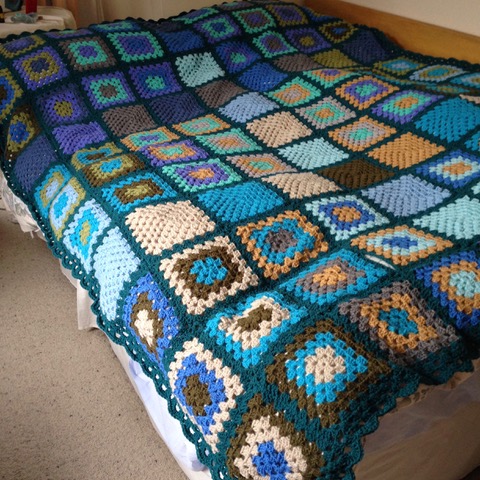 Mayday 2015 I was in Edinburgh with my sister and we went on a river cruise on the Firth of Forth. Work had just begun on the Queensferry Crossing which was completed two years later. It was so exciting when we saw puffins flying across the water. Puffins always remind me of when I was very very young. I must've either seen them when we lived in Devon or had a book about puffins – memory is unclear.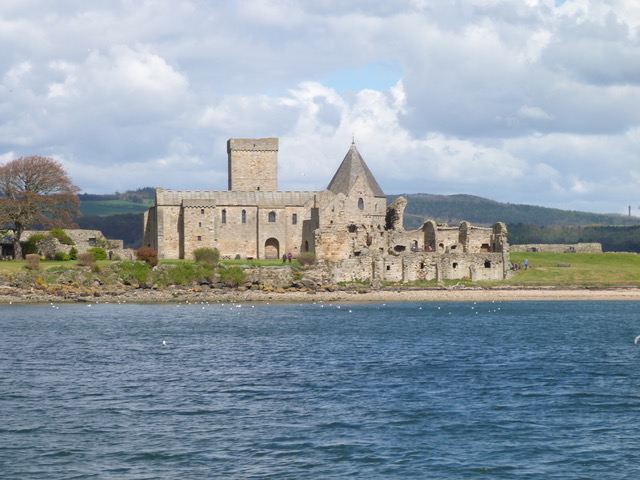 When train travel is back to normal, I want to return to Edinburgh. Will I be able to purchase in advance the bargain tickets for first class seats? I doubt it.