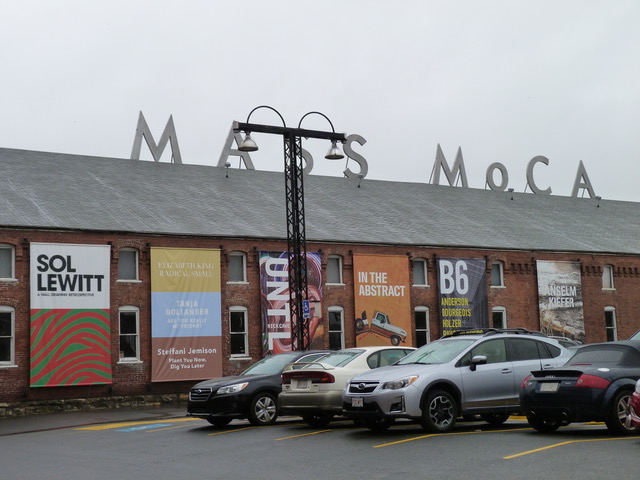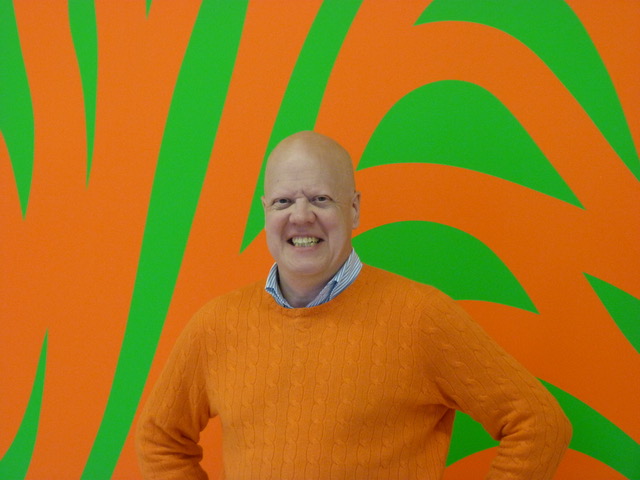 Rain! Rain and more rain! Oh well, it was forecasted so we were not surprised. The trees were an even brighter green and sparkling, washed by the rain. By the time we reached William's College in North Adams the downpour was lessening, so we donned our raincoats, put up our umbrella sand dashed to the shelter of a coffee shop. By the time we had finished our coffee, the Clark C Gallery was open so we wandered up there. The Gallery makes no charge for entry – so I decided to push all my one dollar bills into the donation jar.
Lunch – soup
Then on to Mass MoCA. Multiple disused factory buildings have been converted to an art gallery. The buildings were as interesting as the art work. Much of the displays are "contemporary art" which is so difficult – for me anyway – to interpret. I have decided that I either like it or I do not – most often the latter! I just do not understand why artists spend hours to produce something that looks as if my year 3 pupils could have made it in an afternoon.  My favourite exhibit was a space filled with shiny hanging mobiles that twirled and twisted, constantly spiralling and sparkling.
I found the floor devoted to Sol De Witt almost too much. His vibrant geometric paintings are stunning but one is enough. Walking from a wall of primary coloured stripes to a wall of stark black and white curves followed by yet another wall of bright colours was exhausting.
By the time we had made our way up and down through all the floors we were very glad to return to the ground floor cafe for a cup of tea.