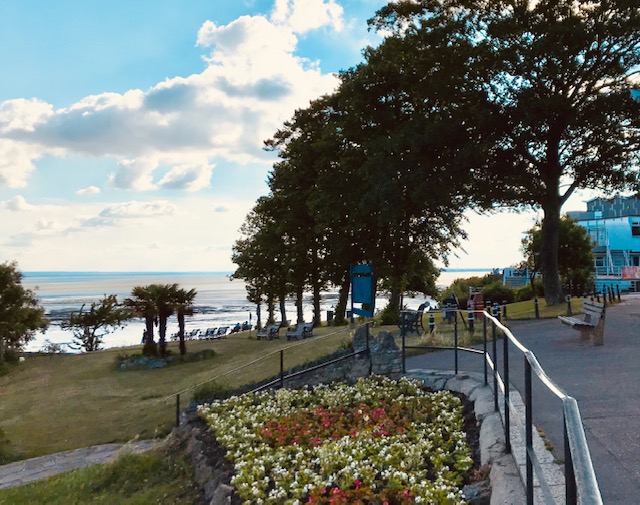 After three months of "lockdown: restrictions are being lifted. But what has changed? Is it safer out there? Are we better prepared? From my perspective I feel that I am in exactly the same position as I was pre-lockdown. There was a nasty virus out there on 23rd March and it was still out there on 23rd June. However, I am beginning to understand better how to protect myself and it is absolutely clear that that includes hand washing, avoiding face-touching and social distancing. Add to that the fact that it is best if I do not share my indoor space or any one else's. That is the hard bit. Not popping around to see a neighbour or dropping in to meet friends at a cafe. And if I do go to the supermarket or use public transport I should cover my nose and mouth. On my daily walks I have witnessed masks worn over the mouth only, over the chin (like a beard!) and even hanging from the handlebars of a bike.
Something that lockdown has taught me is the absolute vital role other people play in my life. I have lived on my own for two thirds of my adult life so I am completely comfortable in my own company. What I never realised was that my survival and well-being depends on daily contact with other people. This contact can be at any level: casual conversation at the supermarket checkout or during a brief encounter on the street; chatter over a cup of coffee or while walking together; or enjoying several hours at a social gathering. Lockdown has meant that the day stretches ahead and I have far too much time to think. Every teeny niggle magnifies into a persistent pain that won't be ignored. When I am in company my joints don't hurt!
Throughout these past weeks I have had the unstinted support of so many friends, neighbours and family members. My two sons Peter and Richard and the latter's wife Louise, my friends Brenda and Duncan will listen to my outpourings on the phone. My sister Ann emails from California almost daily in spite of recently undergoing major back surgery. Carol, Anne + Lyn, Sue and Elizabeth will stand outside my gate about two metres away just to chat. Neighbours Colin and Christiane and their two daughters, Hannah and Elsa are there for me whether it be shopping or a socially distanced walk. As far as grocery shopping goes I have been really spoilt: Sue also shops regularly for me and Elizabeth would text, "Do you need anything from Sainsbury's?" I tried to dissuade Elizabeth from exposing herself to risk because she had cancer. Sadly, Elizabeth died peacefully on Saturday evening. She was such strong woman and I took strength from her friendship and support. Hannah drew me such a lovely card to cheer me up.
Actually: something has changed since Lockdown started. I am now so aware of how really blessed I am with my amazing support network.