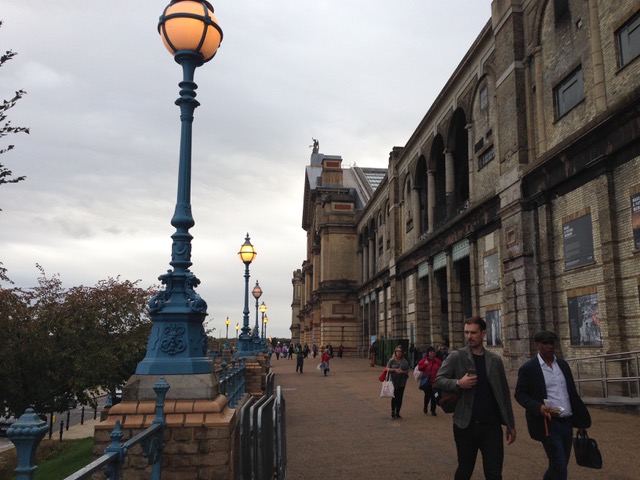 Not a knitting fan? Not a stitcher? It does not matter, the annual autumn Knitting and Stitching Show at Alexandra Palace is well worth a visit just to marvel at the talents of today's textile artists. I never cease to be amazed by the innovative and imaginative use that are found for fabric and threads not to mention the use of tried and tested traditional crafts such as knitting, crochet and embroidery. After many visits to Ally Pally I have worked out a five-point strategy to get the most from the day:
Travel direct by coach
Wear a thin top
Wear comfy shoes
Take a packed lunch
Carry only the amount of cash you plan to spend
There are numerous bus and tube routes to Alexandra Palace but at the end of a tiring day it is so much easier to collapse into a coach seat and let the driver worry about getting you back. Crowded exhibition halls are generally overheated so it is essential to be able to peel off. Number four avoids queuing for an over-priced selection of food that does not appeal to your tastes and number five is a self-imposed rule adopted after one year when I got carried away and blew the month's housekeeping budget AND had to buy a shopping trolley in order to carry my purchases home. With an entire hall dedicated to the textile suppliers there are enough stalls to keep me occupied all day, but I needed to leave plenty of time to browse the displays of work of individual artists. My eye was caught by a display of knitted circles in the most stunning rich blues. The work was by Dawn Hemming who spends over 1000 hours knitting each piece. (Click here and See here).