Did you know that there is an exhibition at Hampton Court Palace dedicated to the canvases showing "The Triumphs of Caesar" by the renaissance artist Andrea Mategna (1431 to 1506)? There are nine canvases known as The Triumphs of Caesar, which are believed to be amongst the finest achievements in Italian Renaissance art. Charles 1 brought them back to this country. I found the Gallery quite by chance en route to the Great Vine.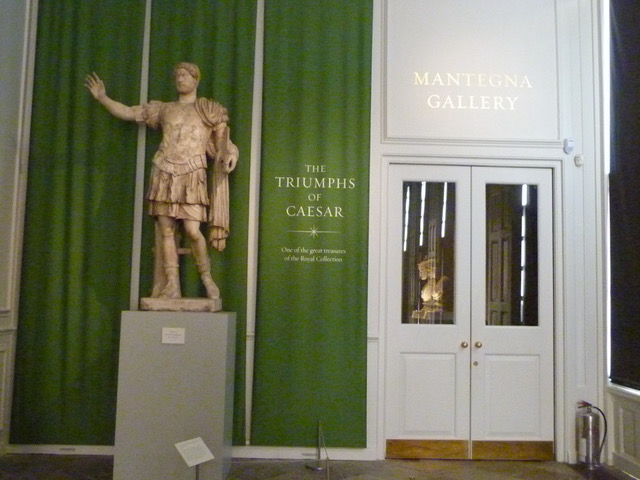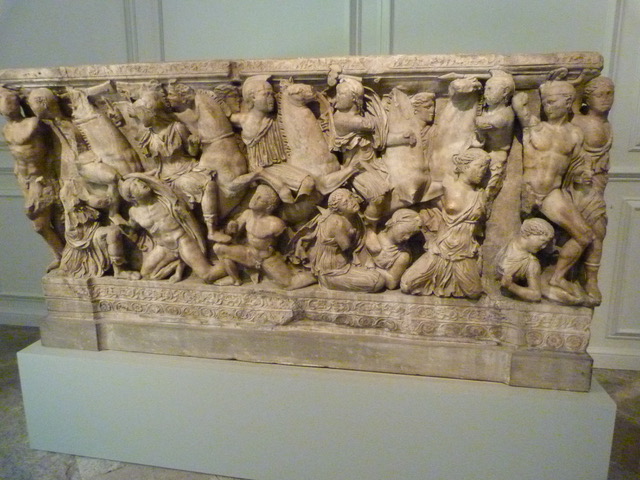 When Capability Brown planted a cutting taken at Valentines Mansion in Essex back in 1768 he cannot have dreamt that the resulting vine would still be producing fruit 250 years later.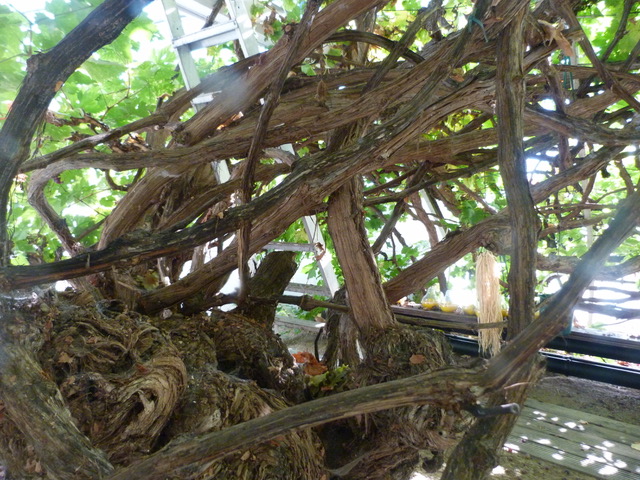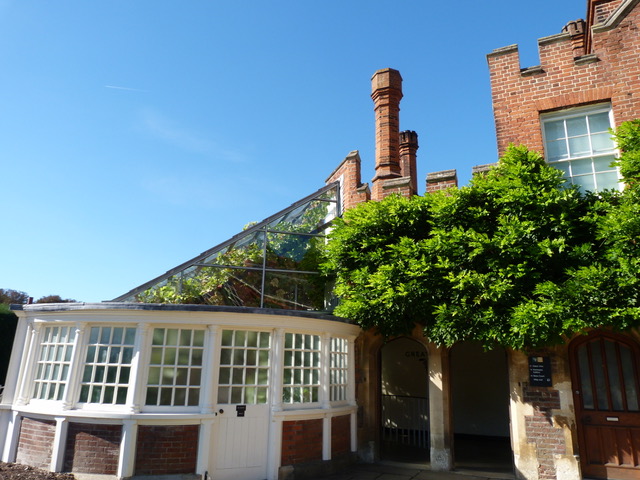 Strolling around the outside of the Palace I thought about all the people who must have done the same over the centuries. The summer bedding plants had all been cleared and the gardeners were preparing the flowerbeds for winter planting. Bees were working the flowers in the herbaceous borders – the gardener I spoke to said that they do not use chemical sprays. Even though I studiously avoided any of the interior rooms I managed to spend four hours wandering in the gardens, enjoying the autumn sunshine and looking up at the intriguing gargoyles and chimneys on the roofs. I always enjoy a visit to Hampton Court Palace – there is so much to see, especially if you look UP.