I wandered lonely as a cloud That floats on high o'er vales and hills,                                                                                                                                                                                                                                                                                                                                                                                            When all at once I saw a crowd, A host, of golden daffodils;                                                                                                                                                                                                                                                                                                                                                                                                            Beside the lake, beneath the trees, Fluttering and dancing in the breeze. By William Wordsworth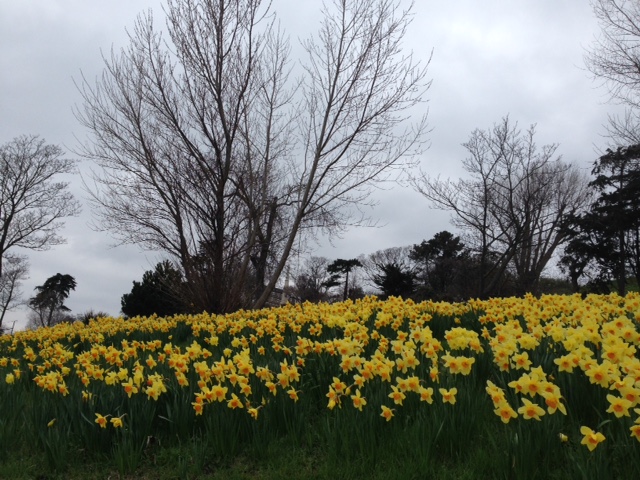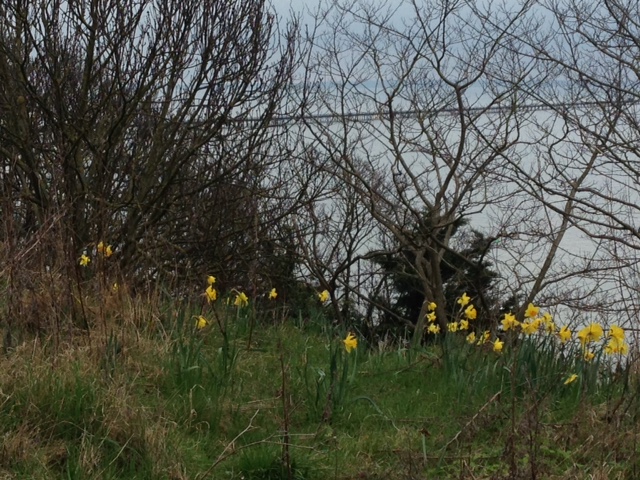 Every year I marvel at the grassy banks and verges that are covered with swathes of yellow as we near Easter. Perhaps the reason that no-one picks them is because bunches of daffodils retail at only £1 each. For the past three weeks my house has been full of daffodils.
This year Easter Sunday coincides with April Fools Day. I have never ever been a fan of practical jokes ever since Angela and Sylvia, (the girls-from-down-the –road), told my little sister that there was a parcel for her. She flew down the stairs and rushed to the front door. "Ha! Ha! April Foo-ool!" they chanted. My sister's sheer and utter disappointment was unbearable to watch.
I have been trawling through the Sunday newspapers looking for April Fool articles. I think that I have spotted one, written in The Guardian by Barbara Allen, "Italian confectioner Ferrero, owner of Thorntons and other brands, says that if Britain pulls out of the customs union and the single market, it could affect an array of chocolate products, leading to shortages, delays, higher prices, limited ranges and merchandise going stale in warehouses." Then there was something, again in The Guardian, about visitors to the USA being required to provide the details of their social media accounts. I hope to goodness that that is a spoof! We already have to provide more personal data than I think is necessary.
With Easter being a moveable feast, the weather on Easter Sunday is very variable. Today is definitely NOT a day for sitting outside on a deckchair but at least it has stopped raining. The house seems unnaturally quiet now that my guests have returned home. It was great having friends to stay! Now I shall have to do my own washing-up once more.
April is not just Easter and daffodils – it is the month when winter finally begins to wane and my spirits lift as I glimpse signs of spring and warmer weather. April also reminds me of Rupert Brooke's "Home Thoughts from Abroad" which I blogged about two years ago – click here.